Bunnie3x (or Synthia) of deviantART kindly gave me permission to post some of her awesome bondage pics on my blog. Take a look at this cute damsel, guys: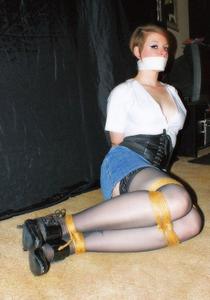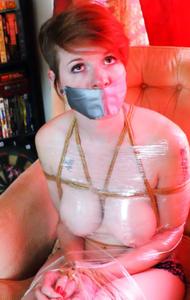 How about that saran wrap gag? Be sure to head on over to
bunnie3x's page
and check out the 2300+ (!) free photos currently in her gallery. You can even order a custom shoot.